Training Aids & Products




Length:
47.5"
Weight:
1.75lbs
The longest and most popular version, the Orange Whip Trainer provides the greatest feedback for tempo, balance, and swing plane training.
• Designed for men and taller women
• Simulates driver motion
• Recommended to maximize core fitness and flexibility
• Most physically demanding Orange Whip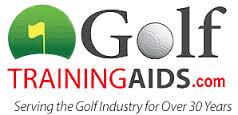 Golftrainingaids.com is owned and operated by Golf Around the World and is now located in Boca Raton, Florida. Founded by PGA Master Professional Dr. Gary Wiren, in 1984 as a resource for providing training aids to teaching and touring professionals, Golftrainingaids.com has expanded to now offer the world's largest selection of golf teaching and training aids. Serving the golf industry for over 30 years, we are the most knowledgeable one stop shop for all of your training needs.

Once you work through a 10 minute questionnaire, the system generates customized information about you and your mental game tendencies, much like video and launch monitors produce customized information for working on your swing and customizing your equipment. The profile is built for self-coaching as well as for collaborating with your instructor or coach.

Your report includes "workshop" type exercises that will reinforce important mental game strategies and make it easy to self-coach yourself and improve your game.